Al Manashy Est. for trade, established in 1992 and is engaged in the acts of general contracting, trade and building materials.
Al Manashy group has strategic international and national alliance In construction, Manufacturing and Trade in Saudi Arabia.
Al Manashy offers diverse, comprehensive high end quality products and services.
Al Manashy has expanded its activities to include:
Manufacturing and supplying
Steel structure
Steel doors
Hollow metal doors
Wooden doors
Hardware and Accessories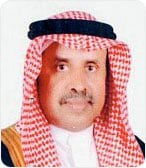 Manufacturing basic materials that serve the engineering and construction sector in KSA has become an urgent requirement to the market in KSA as a result of the massive construction boom taking place in Kingdom of Saudi Arabia today which comes in the shade of general boom that our blessed country witnesses.
Our experience in the market, which extends since 1986, made us feel this growing need for the market requirements of building materials and materials used in different types of buildings. So, we established ALManashy Doors to cope with that growth by setting up a modern and developed factory specialized in producing one of the most important building and construction requirements which is the doors with all its kinds including the hollow, fire resistant and wooden doors and metal door frames. ALManashy Doors is a company and a factory based on practical work principles. It works within an integrated work hierarchy that consists of phases and work cycles including administrative, technological, marketing, media and environmental aspects which work together to provide the community and the market with suitable products.
Our role in ALManashy Doors is to secure a modern work environment that comply with the requirements of the market according to high quality work mechanisms as to performance to meet the requirements of all customers and the needs of the community and the market, participate in developing the economy and ensure permanent flow of our products in the market.